• fashion • Rada Boutique • Shopping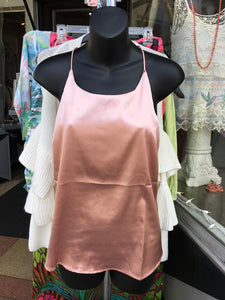 Buying high quality, timeless clothing can be a struggle for a lot of people-- especially college age/younger people. We usually gear towards trendy, cheap, fast fashion pieces. While those items are easy to obtain and dirt cheap, they end up in our trash cans shorty after. In the end, we spend more money re ordering cheap clothes, throwing them out again, re ordering, and the cycle continues. These items simply don't last and the quality is horrendous. Purchasing quality, timeless, and (the most important part) versatile pieces will ensure your money doesn't end up in the trash-- literally. 
---
• Boutique • Business Casual • College Student • fashion • Rada Boutique • Shopping
Finding the right pieces for a business casual outfit can be very hard for people my age. Forever 21, H&M, and other fast fashion stores take over our closets leaving us with cheap, see-through, and unwearable pieces. When I discovered that Rada Boutique had classy, high quality, and fashionable pieces I could wear to work, I ditched the mall and shopped at Rada.